Intraspecific trait variation across continental scales and land use history of NEON sites (NSF MSB-NES 155070 & 1926568)
Numerous studies illustrate the importance of intraspecific variation in evolutionary processes and in promoting biodiversity, yet most theoretical research in community ecology focuses on species' mean trait values. Recently there have been calls for revitalizing ecological theory with an emphasis on intraspecific variation. Research in the lab addresses this knowledge gap by uncovering the relative importance of intraspecific trait variation in structuring continental-scale biodiversity patterns using organismal data from the National Ecological Observatory Network (NEON) with funding from the NSF. As part of this effort, our lab is also collating historic and current land use at NEON sites. This work is in collaboration with Phoebe Zarnetske (Michigan State U.), Ben Baiser (U. Florida Gainesville),and Angela Strecker (Western Washington U.).
Project website: https://neon-biodiversity.github.io/
GitHub: https://github.com/NEON-biodiversity
Modeling and forecasting phenology across spatiotemporal and taxonomic scales using NEON, USA-NPN, and mobilized digital herbarium data (NSF MSB-NES2105907)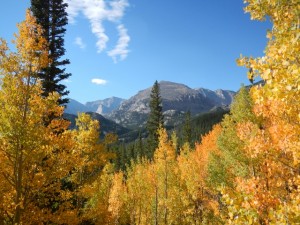 This project leverages data from NEON, the National Phenology Network, and digitized herbarium specimens to understand drivers of phenology, including community science data from CrowdCurio and NPN. This project is a collaboration with Chuck Davis (Harvard U.), Aaron Ellison (Harvard U.), and Susan Mazer (U.C. Santa Barbara).
Scaling Forest Diversity Across Space and Time in a Non-Equilibrial World (NASA 20-BIODIV20-0024)
Metabolic scaling theory (MST) explains the abundance and distribution of life on Earth through a general energetic framework. MST stipulates how energy use should scale positively with size (i.e., big trees use more energy than little trees), and how this metabolic scaling drives an inverse scaling of population density (i.e., more small trees occur in a forest than large trees). Scaling rules in MST apply from the organ level (e.g. leaf respiration) all the way up to ecosystems (e.g., carbon flux), and thus have attracted much interest as a predictive and unifying framework in ecology. However, the general rules of life laid out by Forest MST remain difficult to relate to the conservation of biodiversity for two reasons. First, MST focuses on tree size but ignores aspects of taxonomic and functional traits that drive diversity. Second, MST models forests in 'demographic equilibrium', i.e., undisturbed forests where birth balances death, and growth balances loss. Yet much of the world's forests are recovering from land clearance and other forms of disturbance.  This research proposes rules that link disturbance to equilibrial states and integrate taxonomic and trait variation into a scaling framework. This work is relevant to remote sensing (RS) of biodiversity because it provides a model for predicting whole forest functional type abundances and richness if only RS information on the canopy is known.
Long term studies at Harvard Forest, Massachusetts (NSF DEB REU Site 1950364)
Sydne has severa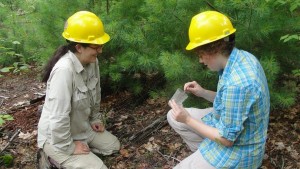 l ongoing collaborations with researchers at Harvard Forest, an NSF funded Long Term Ecological Research (LTER) Site. Research topics include: impacts of the hemlock woolly adelgid on eastern forests and ants; seedling study in the Smithsonian ForestGEO plot at Harvard Forest. Sydne is a Co-Director of the Harvard Forest Summer Research Program in Ecology.